Are You Guys Facing An Issue Of Blocked Site At Your Place, Then Don't Worry Solution Is Here
Open Blocked Sites or Unblock Websites or Unblock Proxy in  office, college, school these are very common issues which involves while we are working in a network using internet, But need not to worry much as I have a solution to Unblock websites on computer. Most of the times we are accessing social networking sites like (Facebook, Google+, Twitter, WhatsApp) in spare time, But this may happen to restrict the use of such site these sites are restricted by the admin.
To access / open  blocked sites I am going to show you an easiest solution, by which you can easily unblock Websites without any cost.
Following Are Some Methods To Open/Access Blocked Sites Or Simply Unblock Websites
1. Open blocked sites Or Unblock Websites using IP address of Website
Usually, administrators of the network simply block sites using Website URL (Domain name), This means they create a list of a website which are need to be blocked. This is a game played on basis of a file which involves the black list for websites, So if request made for a website is found in the file then that website will not get open as it considered it as a blacklisted. So what we expect is to remove the URL of that particular website from the access file.
So we have a very basic solution to this URL and that is we know URL of a website is blocked but not the IP address this means we can still access the website using it's IP address. So to get the IP address following steps are needed to carry out.
Open start menu, Type Run
Now type cmd and hit enter
This action will open a command prompt, Now type ping command for website name (Example :-  ping www.facebook.com)
As shown in image as soon as you type a ping command for a website a particular IP address of a website will get displayed
And finally copy this IP address and paste it on a web browser and now you can access a same website using Ip address instead of URL, So we can say we have Unblocked Website
2. Access/Open Blocked Or Unblock Websites Sites Using URL Shorten Service
As we have discuss these website list is getting blocked by admin and get uploaded on a server, But problem arises is if command prompt is also blocked many time on network usually in school or colleges to prohibit this method also and user cannot access the URL and IP address also, So in such situation URL shortening service helps. You just need to follow the procedure given below
Open the given website URL shorten service from below list, So copy this URL and paste it on a web browser
https://bitly.com
Now you can see a URL shorten box present there on a web page
Now simply enter the URL to which you want to shorten and click on Shorten URL button
You can find shorten of URL of your entered website on a webpage
Now simply copy the Shorten URL of a website and paste it in a web browser and hit enter
Now you can easily open blocked sites or unblock websites in your office, college or school
3. Access/Open blocked sites  Or Unblock Websites On Web Browser Using Proxy Server
Many time we are not able to solve the website blocking issue using above methods then we can use this method to unblock website using proxy server on web browser.  To do so you need to do following changes step by step on your web browser
Open any web browser, If open  a chrome that would be better as these steps follow the chrome settings
Select Settings option from right top corner and go to Advance settings
Go to Show advance settings
Select option as  : Change proxy setting
Connection tab get displayed so select it and click on LAN settings, As shown in image
Now checked on Use Proxy Server for your LAN option
Enter website in the address field which is going to be accessed
Enter port number, It should be 

:

80
Now click OK, All settings will get saved
Now enjoy and access the blocked website in your browser
4. Using Proxy Sites Blocked Sites Can Be Unblocked
This also an alternate option available to unblock sites using proxy sites, These websites provides the access to the website through their gateway this means they act as a intermediate and hence they known as s proxy. To do so you need not to change anything not even a web browser setting also. This is very popular and traditional method to open / access blocked sites, There are several of websites are present on internet which acts as a proxy
Theproxybay.com
Anonymizer.com
Anonymouse.org
Ultrareach.net
Hidemyass.com
5. Use Of A Google Translator To Access/Open Blocked sites Or To Unblock Websites 
Use of Google Translator is also a good but not popular method to Unblock websites, What this method does is it converts the requested web page to other language which can be accessible so we can say it is a kind of parsing process, So it is not a big process we just need to enter the name of a website which we want to unblock and Google Translator do this for us
6. Use Of A Way back machine To Access/Open Blocked sites
Well way back machine is a tool which we can say an internet archive which maintains a past history of websites, So whichever website you think that it is blocked for you then you can access it through way back machine so simply you just need to put the URL on way back machine and that's it you are done. This is the link by which you can access Way back machine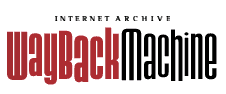 7. UltraSoft Tool To Open Blocked Sites
UltraSoft is a tool which lets you to access any kind of website on server, This is a very powerful tool to access restricted websites in your school, colleges and offices etc. But to do so you need to follow some given steps so that you could do this
Download UltraSoft tool by searching it on Google
You will get it in terms of a zip, Now unzip this file
Now open it and run UltraSoft file and run it
Window of this tool will get open so minimize it
Do not close this window until you want to access the website
Now go to web browser and enjoy the access to website
Hope you will love this article and revisit this website to read more useful article. So stay calm and enjoy..