Why To Download Hindu Calendar – Drik Panchang Android App, What it Provides!!!
I know first question comes in your mind is – What is Hindu Calendar – Drik Panchang Android App? and what it provides so why to download it, What benefit I will get from this app. So just stop thinking as I am going to reveal the answer.
May be readers of this article are Hindu and we know how Hindu community people give importance to their culture and religion, So this app provides Panchang (Which is also known as Panchanga, Panchangam in sanskrit language)  It also provides Hindu Calendar since 1900 to 2100 century so all your worries are gone, You do not need to manually read a hard copy of a calendar or if you want to find any date or any festival held on any particular date in any particular year in past you can find out easily with Hindu Calendar – Drik Panchang Android App.
Following image shows how this app provides calendar of around 200 years, with important of every specific day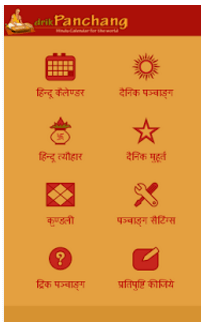 Image credit : Adarsh Mobile Applications LLP
What is the use of a Drik Panchang and Hindu Calendar Android Apps
Basically we use Drik Panchang and Hindu Calendar to denote astrology elements like Tithi, Nakshatra, Vaar, Yog etc. So these all are element of panchangam which always change and cannot be constant we can say these are changes according to time. As we usually call panchang to the panchanga which is an original word from sanskrit language it also called as it is in South India like Andhra Pradesh. As this Hindu calendar calendar was named as Panchang before.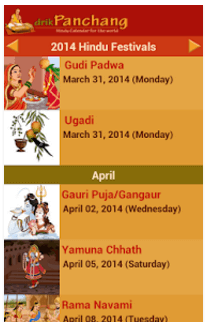 Image credit : Adarsh Mobile Applications LLP
What Features Are Provided By Hindu Calendar – Drik Panchang App
This drik panchang app is available to download without any cost
As soon as this app get installed you can use it offline no need to connect it to internet continuously
This app supports multiple languages like Hindi, English, Gujarati, Marathi, Kannada etc
App provides all the details regarding Drik Panchang, Ekadashi, Sankashi Chaturthi, Poornima, also Amavasya etc
It also provides shubh moharat for any event, You can find it on this app, will get all the details related to it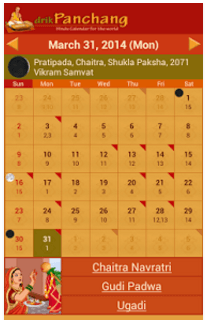 Image credit : Adarsh Mobile Applications LLP
Install and access Hindu Calendar and other apps no matter where you are from any Android device with a cloud desktop from www.CloudDesktopOnline.com . For cloud related business software such as SharePoint, Office365, try Apps4Rent , Hindu calendar is means a combination of all terms used in Hindu religion like all festivals, events and special days and dates which are consider very important according to Hindu religion and culture. Hindu calendars are changed according to process of splitting regions like according to culture of Nepal Nepali calendar, Tamil calendar, Bengali calendar, Punjabi calendar, Malayalam calendar, Kannada Panchangam calendar ,Tulu and Telugu calendar, used according to different different regions of our country India.
Conclusion –
Hindu calendar app is much useful as it is now available in app form so people can use it more frequently and can have always in pocket and no worry as drik panchang is provided in built app so now no need to open the physical traditional calendar. We hope more and more people will take benefit of this app and will grow Hindu culture more and more not only in India but in the Universe.