What Is Book My Show App Is About??
So if you want to book movie tickets what you do?? I think simply you go to theater where movie is going on and just book your ticket from booking counter. But many time this happens that you face the problem of not getting the tickets as show gets already full. But no need to worry now as Bookmyshow is an app which is available for free and can be use to Book and Buy Movie Tickets online. So you can simply download Bookmyshow app from play store for android users and as soon as you open this app you can check Movie Show Timings, News,Concerts as well as match ticket booking etc. Also using BookMyShow app we can book online tickets for movies, also events and concerts in our city. We can definitely say that Book My Show app is a one stop shop for all your ticket booking as well as show timing needs. This app is available for android and iOS app for apple users for android user app is available on play store and for apple iOS users it is available on iTunes.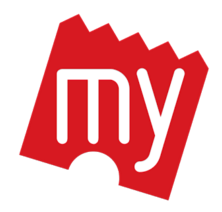 Image Credit : http://www.bigtree.in/
Following Are Some Features Of Book My Show Android App :
 Security : – Book my show app is do not save any personal or bank information in local device also do not send this information to any other server so chances of anyone can steal your information get reduces
 Storage : – This app saves some data locally so we do not have to fill some data repeatedly again and again
 Location : – Book my show app saves users location locally so users get facilitated for this data and don't get annoyed to fill it again and again
 Social Information: App read contacts from your mobile hone only when you want to pick someone's contact from the contacts to share booking details with that person but still this data do not get tore on server so miss use of this data can be avoided
 App Information & Logs :-  App uses this information that helps company to fix issues that user have faced as well as they want to solve
 User Accounts : User's account information get saved on server so user can receive push notification from server
 Long Life Battery : Use of this app do not consumes battery so much so optimization of battery is done at app level
App Is Freely Available : – Downloading Book My Show app  is available for free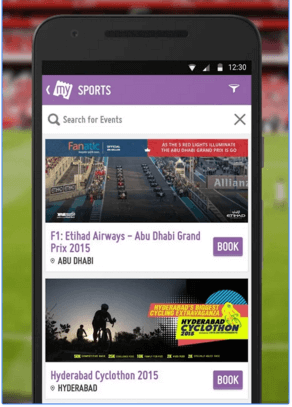 Image Credit : http://www.bigtree.in/
Also Read : How To Remove Shortcut Viruses or Trojan From Laptop/Computer Using CMD in Windows
What Is New In Book My Show App For Android and iOS :
1. My Wallet Concept : Well it was already a feature present in app to transfer your money to wallet from bank but now you can Transfer money from wallet to Bank account easily
2. Presence of  M-ticket icon enjoy a paperless movie viewing experience
3. Diners Club Card can be use to pay for ticketing
4. Movie Show times are now can be personalized for a quick booking feature in very short time
5. Bug fixes are done at core level from user feedback
How To Download Book My Show App For Android Operating System :
Following Are Some steps to download Book My Show App for android –
Open your phone's menu
Open play store option
Now search for bookmyshow keyword
Now you will get Book My Show App in result
Now just click on download and within few seconds or a minute it will get installed
And that's it you are done with it
How To Download Book My Show App For iOS Operating System :
Following Are Some steps to download Book My Show App for iOS –
Open Menu option in your iPhone
Go to iTumes option
Search for bookmyshow keyword
And now you have to follow same steps which are written for  app installation in android device
Must Read : How To Remove Write Protection From Micro SD Card Through CMD
Hope you will enjoy this article and it will definitely help to download Book My Show to book tickets online, We will get back soon with more useful article so stay calm and enjoy..