Importance Of Using iOS Emulator For Windows Users
Though the Android users enjoy the most of the variety of apps, there are some exclusive iPhone apps as well which we know them as iOS apps. However, the cost of iPhone is beyond the reach of most people so indirectly say use of iOS is much expensive. But that does not indicate they don't want to put their hand on an iPhone. If this is the case, putting your hands on iPhone emulators is the last best option left for you. In this article, we will give you a brief introduction on emulators and then follow it up by introducing 5 best iOS emulators for windows. Let us come straight to the point.
What Is An Emulator?
In a digital gadget like a PC, an emulator is a hardware device that allows a typical computer system (Host system) to pretend like another computer system (Guest system). Basically, it enables the host to use peripheral devices or apps and runs software which is specially designed for the Guest. In use, emulators are mostly used by app and software developers for testing apps, programs, and different software. For example, an iOS emulator allows Windows system to run iPhone iOS apps.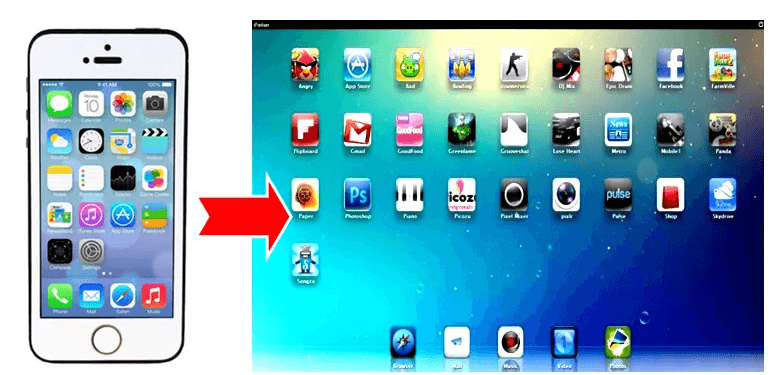 An iOS emulator can come quiet handy with lots of benefits. In general, an iOS emulator comes with the following features:
Runs in multiple devices that have the same OS.

It tests your apps with Developer tools that are exclusively available for simulators.

Detect issues of your app in comparative as well as absolute terms.
Install and access your important work applications and software no matter where you from any device(PC/Android/i OS) with a cloud desktop from www.CloudDesktopOnline.com . For cloud related business software such as SharePoint, Office365, try Apps4Rent .
If you search for iOS emulators for Windows in the internet, you will find dozens of them. But it is really difficult to choose the best one. Up next, we will introduce you the top 5 iOS emulators for Windows.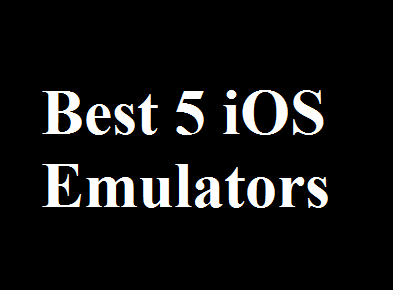 5 Best iOS Emulators For Windows Operating System
Smartface is an iOS tester and emulator that helps to develop cross platform iOS apps. It works like a full featured enterprise mobility management platform which is capable of increasing productivity, reducing cost, providing mobility solution and removing dependency. It also offers flexibility to the iOS app developer by providing full debugging options. Smartface is totally free. Main specifications of Smartface are:
Javascript Library emulator

Plugins support emulator

WYSIWYG Design editor

iOS App testing emulator

iOS App debugging emulator

Single Javascript codebase emulator
iPhone Simulator is one of the best iOS emulators currently available. It lets you access iPhone applications on your desktop or laptop. Moreover, you can also use the simulator to test your under developed app to find problems and issues. The best thing is, it contains graphics and interface of that of an iPhone clone. However, one of the major drawbacks is, you won't be able to access Apple App Store. iOS Simulator can be availed free of cost to get iPhone apps.
MobiOne Studio is one of the best emulators because it not only allows you to run iOS apps on your PC but also allows you to run Android apps on your PC. Apps developed in MobiOne Studio are HTML5 based so it supports almost all platforms. One of the major drawbacks of MobiOne Studio is that you have to subscribe and it is not available for free. However, there is a 15 day trial version which you might try out, but after completion of the initial trial period, you have to subscribe it to use it. Officially, MobiOne iOS emulator has been discontinued but you can still download and use it from 3rd party websites.
Air iPhone emulator for windows users who wish to use iOS apps on windows operating system replicates iPhone's graphical user interface. However, to run this, you will need AIR framework of the app to the program. To be honest, Air iPhone is not a full functional app so you will experience differences between the real device and the apps run by this. It is not a full iPhone clone. As it is not a complete iPhone clone, inexperienced developers might face problem while testing their self developed iOS apps here. Though it has so many disadvantages, experienced tech guys love to use Air iPhone emulator because though it works slightly different than the genuine iPhone or other clones or iOS emulators, it works smoothly!
Appetize.Io is a cloud based emulator so you won't be able to download it directly on your laptop or PC. Appetize.Io is available for free for first 100 minutes every month after that it charges at the rate of .05$ per minute. Since it is a demo iOS emulator; you won't be able to test your self – developed app here. But, however, you can test .ipa files here. In order to use this, all you have to do is upload a .ipa file and share your email id. You will soon receive a link in your email address. Click on the link to test the .ipa file and that's it you will be able to use iOS apps on your windows PC or Laptop.
Conclusion:
In general, most iOS emulators support all version of Windows and is available free of cost. In this article, we have selected the 5 best iOS emulators for Windows. We have also mentioned drawbacks of each of the emulators. If you are having any trouble during using any of the above mentioned iOS emulators or any query that which one will suit you the best, feel free to contact us by commenting below.