Intex IT-PB11K 11000 mAH Power Bank Full Review
This is a very common problem nowadays everyone of us is facing and that is we are getting battery low notification in very short time span even if a smartphone was fully charged. But thank god here we have the best solution for it and that is a strong power bank which will charge your phone in critical situation without taking much time, And the name of this power bank is Intex IT-PB11K 11000 mAH Power Bank also it is very cheap to buy as it is available to buy within the range of 1000 Indian rupees.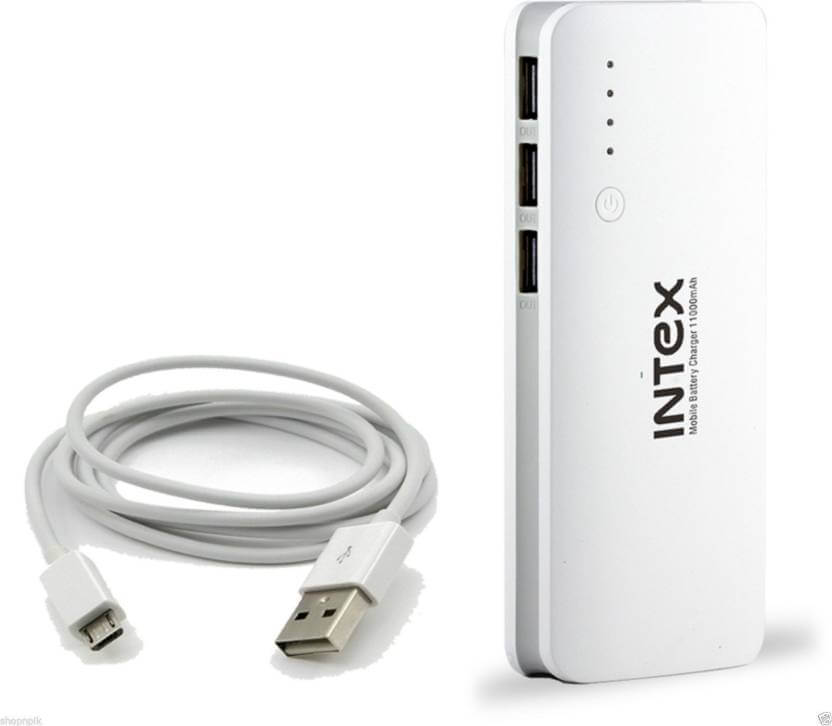 How To Buy Intex IT-PB11K 11000 mAH Power Bank Online Within 1000 Rupees in India
---
Check More Specification And Price At : –  

---
Features And Specifications For IT-PB11K 11000 mAH :-
Battery                            – Lithium-ion battery which is very prominent
Weight                            – 280 g
Colors Available           – Black And White
Capacity                         – 11000 mAH
Height                            – 63 mm
Width                             – 142 mm
Depth                             – 26 mm
Weight                           – 280 g

Output Power              – 5V 1A, 5V2A & 5V 2A

Torch                             – Yes, In built torch available
USB output ports        – 3 ports
Power Source               – AC Adapter

What You Will Get In The Package :-
Intex Power bank with capacity of 11000 mAH  (Black OR White)
USB cable
User manual to read the tips to use the product
Warranty For The Product :-
1 Year manufacturer warranty available
But it is based on some conditions
Warranty of the product is limited to manufacturing defects only
Quality And Design :-
Lets talk about the design, IT-PB11K 11000 mAH Power bank has ultimately stylish and unique body available in both colors Black and White
Both the designs are having a combination with light grey color so user can choose their product according to their choice
This power bank has 3 output charging USB points so user can charge 3 phones at a time without any problem
Also it has 4 signal lights which represents the battery level, 4 light denotes battery is full and 1 light denotes battery is low so user can be alert every time he sees the power bank lights
There is main button is provided to ON or OFF the power supply
This power bank is one of the best selling among the best selling power banks under 1000 Rs in India without any quality issue
Intex IT-PB11K 11000 mAH Power Bank is available in two colors those are white and black as of now in November 2017
Black Color –
Black color loving Users can buy Intex IT-PB11K 11000 mAH Power Bank in Black color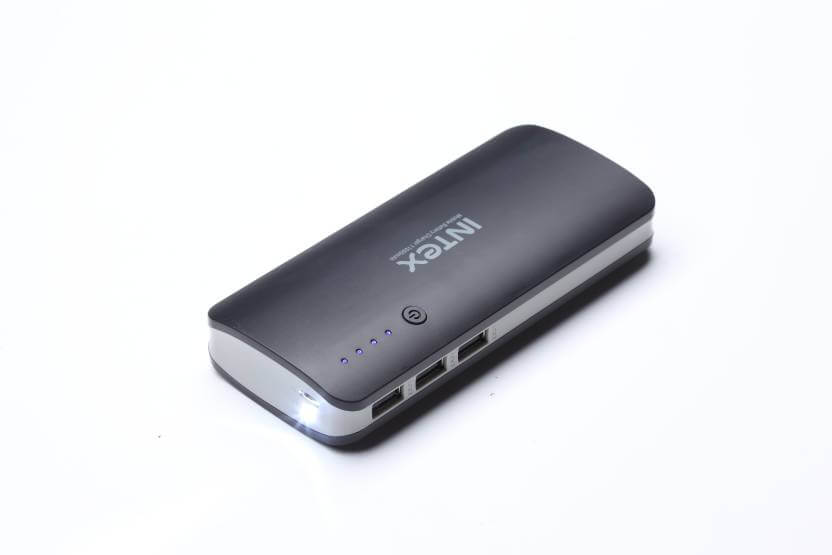 White Color –
White color loving Users can buy Intex IT-PB11K 11000 mAH Power Bank in White color
 
Conclusion :-
We can conclude here if you are looking to buy best power bank with good charging capacity in cheapest rate like under 1000 Rs then you must go for Intex IT-PB11K 11000 mAH power bank, There are many other power banks are available in the range up to 5500 Rs, But you can save your money with this product, We hope you will get the best.
You Can Buy This Product At Lowest Price On Flipkart : –
---
To Get This Deal Visit Flipkart : – 

---