Hi Readers, Finally we are back here for you to get the the bet PDF editor to help you out to edit your important PDF documents. Yes, Master PDF editor is the best PDF editor i have used ever because using Master PDF Editor you can edit PDF documents but also you can create XPS files too, So you can just think how easy it will be for you to create your own PDF files now which will deliver the safety to your original documents and no alteration to your document will be done. Also you can do one more thing with it and that is to convert PDF file to XPS. And the main feature remained is that it is totally free, You do not have to spend a single penny.
Using Master PDF editor, You can also convert your PDF contents to images with different different formats like PNG, GIF, JPEG, BMP and TIFF also. Here we can add many controller to document like text box, buttons, links etc. So using this feature we can scroll, click and can interact to document.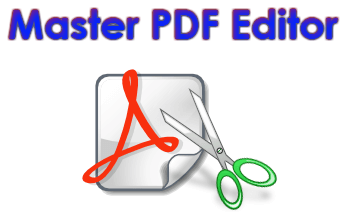 I consider the process to create PDF files is very fast and very easy as we just need to select some attributes like size of the page to e created, Number of pages we want to create, Size of content and as soon as we complete these things we just need to click on insert tab option to go ahead also here we can select whatever we want to add to our content like text, images to the PDF file and you are done with it. And you are ready with your document.
Following are some links from which you can directly download the Master PDF Editor : –
Click Here to download Master PDF Editor 32 bit & 64 bit for Windows