Google Slides is becoming one of the most useful tools to deliver presentations online.It is widely used in education circumstances, by teachers and students, but also used by professional presenters looking to prepare visually appealing presentations in record time.
With the help of FreeGoogleSlidesTemplates.com (a.k.a. FGST), Google Slides' users can make sophisticated presentations in Google Slides in minutes. The resource contains a very useful repository of Google Slides themes that can be reused for free.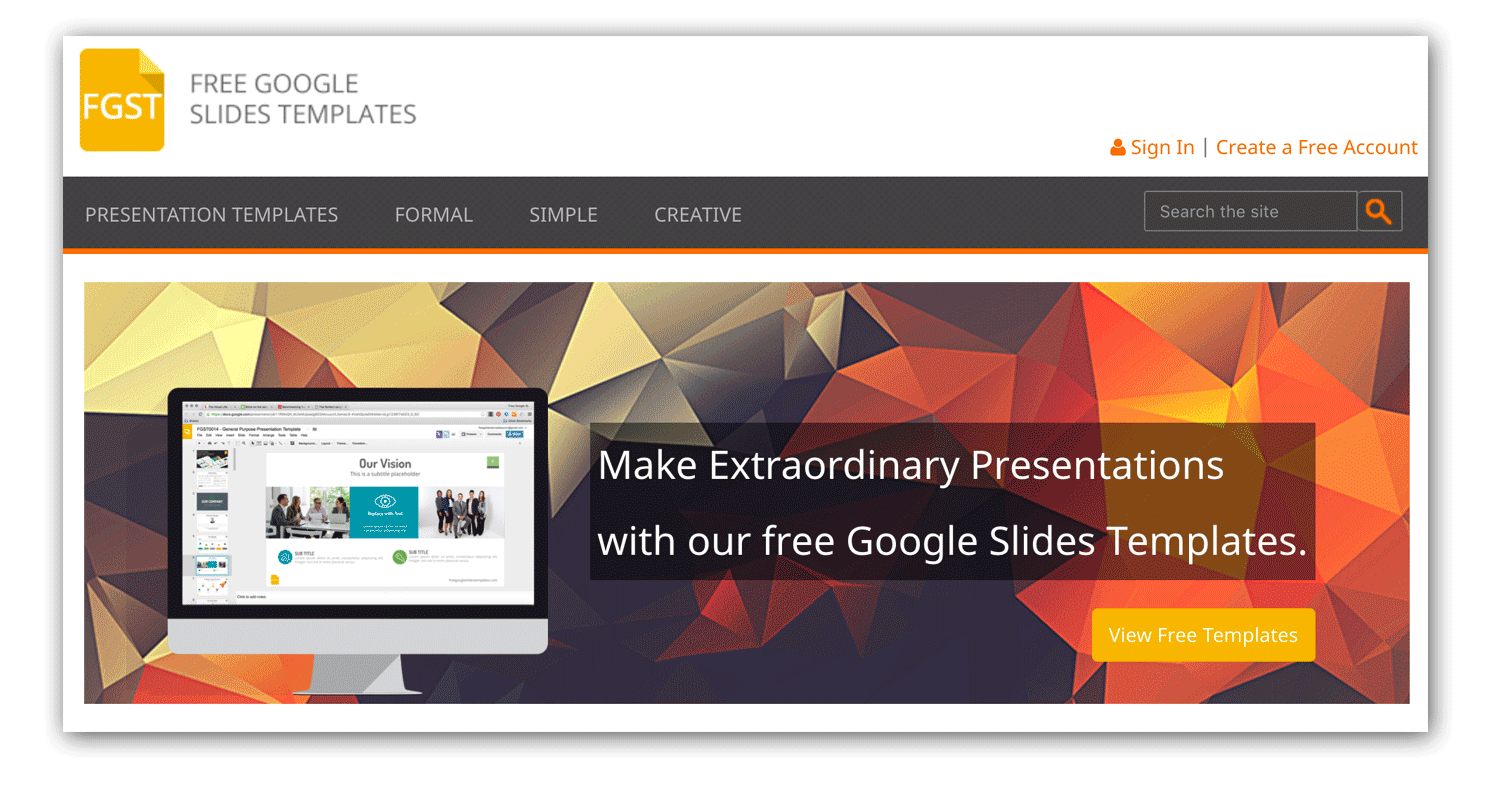 One of the key benefits of using Google Slides and Free Google Slides Templates is that many users can collaborate online while preparing the presentation. Indeed, Google Slides has been built with collaboration in mind from scratch so it is very easy to edit the same presentation concurrently with the rest of the team. It is quickly becoming the defacto standard for making presentations on the cloud!
Another key benefit of Google Slides is its simplicity in the UX (User Interface). It has a minimalistic interface that is very intuitive and easy to use, either in PC, Mac or even in a Chromebook.
The combination of Free Google Slides Templates and Google Slides can help the presenters to save a lot of valuable time.
Make extraordinary presentations in Google Slides
FGST has dozens of free presentation templates for Google Slides. Their templates contain very attractive slide designs with minimalistic styles and bright colors. Furthermore, the templates also contain editable elements such as icons, shapes, and graphics that can be edited in Google Slides to match the presenters' needs.
The presentation design process is also simplified with the help of free templates. Instead of creating the design from scratch, the Google Slides user can reuse one of the available templates and create modern slide decks to modernize the presentations in less than 5 minutes.
There are also backgrounds and Google Slides themes available for download. Actually, the templates are not downloaded to use offline, contrary to Microsoft PowerPoint templates. At FGST, the user can make a copy of the template and save it into Google Drive. At that point, the user becomes the owner of the presentation and he can start editing the slides to replace the text placeholders with his own content.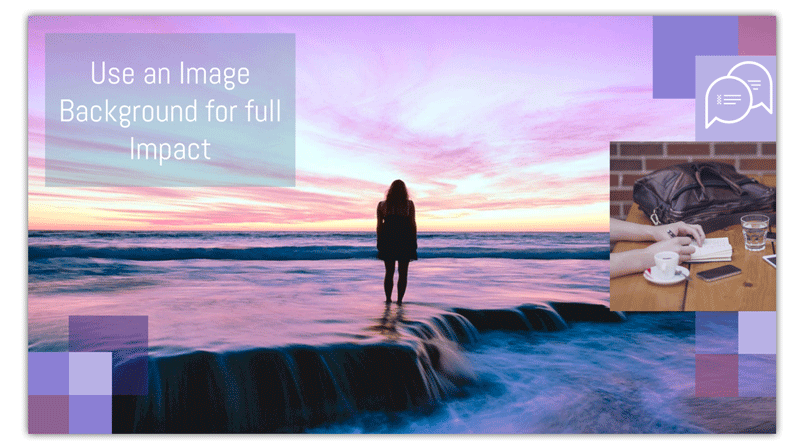 The backgrounds can help to make a huge impact while delivering your presentations and conveying the message.
The templates are available for a variety of business situations and purposes. Either for educational presentations but also for business cases. Each template includes many slides available with useful diagrams and slide layouts. For instance, it is possible to reuse some of the Google Slides timeline templates or agenda slides for Google Slides. It is also possible to use the templates to create another kind of presentation graphics such as leaderboards or even infographics using Google Slides.
Modern slide decks at a glance
The process for creating a presentation requires dedication and time. Building a highly-effective presentation demands more time and an extra effort. Using FGST and Google Slides, the presenter can save a lot of hours during the design process. It helps to reuse many slides that are already available and designed and contains a variety of editable elements including icons relevant to  many different situations or very helpful to model a presentation with extra visual aids.
Another key benefit of using Google Slides is the wide list of fonts and typography styles that are available in the tool. Instead of reusing standard safe fonts like in Microsoft PowerPoint, the user can choose from a variety of font families that are part of Google Fonts.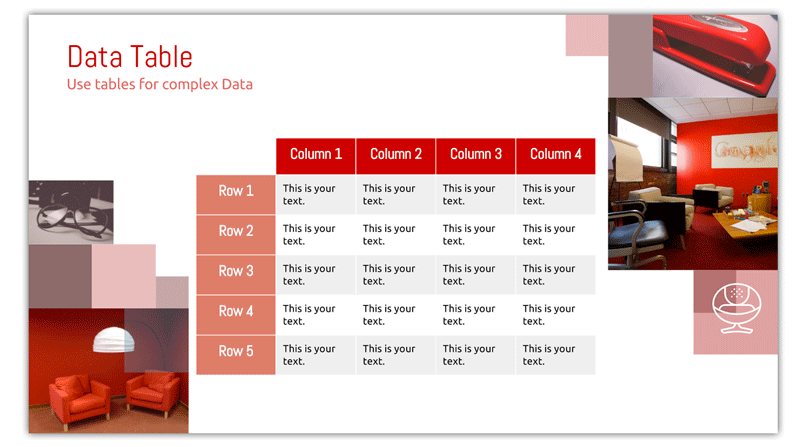 Using the new fonts provided in Google Slides, the presenter can make a presentation that looks much more attractive and unique, featuring a modern typography. Of course, this also helps to keep the audience engaged, fight death by PowerPoint and make awesome slides from creative presentation ideas.
It is also possible to export the presentations to other tools, such as PowerPoint (.pptx) and OpenOffice (.odp). This makes Google Slides very attractive for presenters who need to use the slides in other tools of formats.
Key benefits of using Free Google Slides Templates
Impress your audience with modern slide decks.

Presentations in Google Slides are built with collaboration in mind.

Dozens of free templates available for download.

An extensive list of fonts available.

Slides can be exported to different formats (PDF, PowerPoint, OpenOffice)

Minimalistic user interface.
Using Google Slides and FGST is free of charge (you just need to have a Google Account).
Next time you need to prepare a presentation in Google Slides, you can consider using some of the free Google Slides Templates or themes available at FGST. The experience indicates that the user can make presentations faster and save a lot of time by reusing the pre-designed slide decks.