Full Form Of GST And Details Explained(One Country One Tax) :
Full Form Of GST – It is an abbreviation and  short form for Goods And Service Tax (India), Goods And Service Tax will be effective from 1st June 2017. This GST is new tax syestem which will replace our current indirect Indian tax system like Value Added Tax, Service Tax and Excise duty. This will be a uniform tax applicable for everyone who is the residential of India it is unlike VAT (Value Added Tax) Or Excise duty or Service Tax which we pay to our state government but it will be directly collected by central government.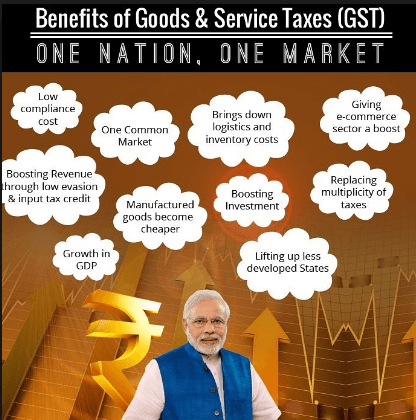 What is GST(Goods And Service Tax) And Why This New Tax System
As our Indian tax system is much distributed every state has different tax rate for different goods and different services. No state has uniform tax rate so ultimately it is very bad experience for end consumers they are not getting treated in one roof. To overcome this problem Indian government has decided to implement GST Tax which will be directly applied by Government of India on production house and tax will be directly submitted to Government and this way GST will be responsible in Tax Transparency. Our Government believes that they will be more clear and will get more benefits from this Taxing system
What Percentage Of GST(Goods And Service Tax) Tax To Pay For Goods And Service
There are following 5 types of category for tax percentage :-
0%   – This will include necessary food items like milk, buttermilk, curd, fruits, eggs etc
5%   – This will include items like biscuits, honey, sweet items, edible oil, etc.
12% – This consist of medicines, cold drinks, dry fruits, LED lights, pencil, pens, etc
18% – Here it is hair oil, Soap, Toothpaste, Corn flex like items, Mineral water, sunglasses etc
28% – This consist of luxurious items like TV, Fridge, Ceramic, Marble & Granite, Fax machine, Beauty items etc.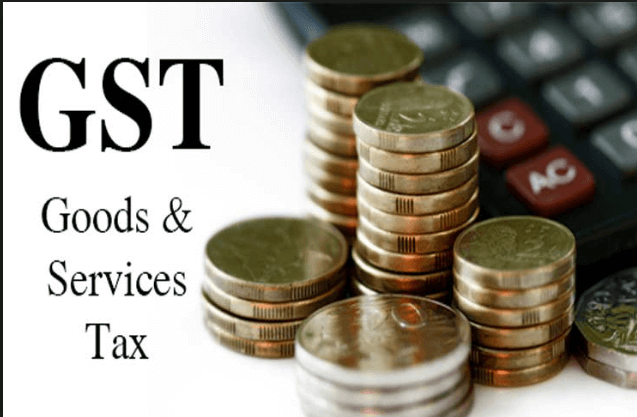 Advantages And Benefits Of GST(Goods And Service Tax)
Existing TAX system is cascading system every time goods are moved from one location to any other then we need to pay number of types of tax that will get remove now
GST tax will follow online system so more transparency
Less complexity and simple procedure
Very simple procedure for registration
No need to maintain tax files for every type of tax paid as now only one tax will remain